The Future Is Now: Vegan-Friendly Smartphone in the Market
Tech-savvy vegans, rejoice! Chinese smartphone manufacturer Oppo in 2020 released a vegan-friendly edition of their premium flagship model, the Oppo Find X2 Pro in Orange Vegan leather and Green Vegan Leather variations. These were the vegan variants of the original Black Ceramic option. 
Why vegan leather and what makes this a special feature of the Oppo Find X2 Pro? Well, using leather is a way of lending a premium and luxurious designer feel to any flagship product, helping any user stand out in a crowd when using this product. Another advantage is that the material is fingerprint-resistant in addition to being supple and deluxe to touch. 
Technology is the new normal, and veganism is ushering an age of conscious consumerism and kindness to the planet -- it's totally plausible for us to get hi-tech and vegan at the same time! So it is really encouraging that Oppo is addressing a gap in the market by building this flagship model encased with vegan leather in gorgeous striking orange and green hues which are simultaneously soothing, refreshing, and exude comfort. The vegan leather encasing also comes with an IP68-rating, meaning it's splash, dust, and water-proof. The materials used for this vegan leather encasing is environmental-friendly, not animal-based, and is craftily incorporated onto the phone using a unique three-layer leather stitching technology.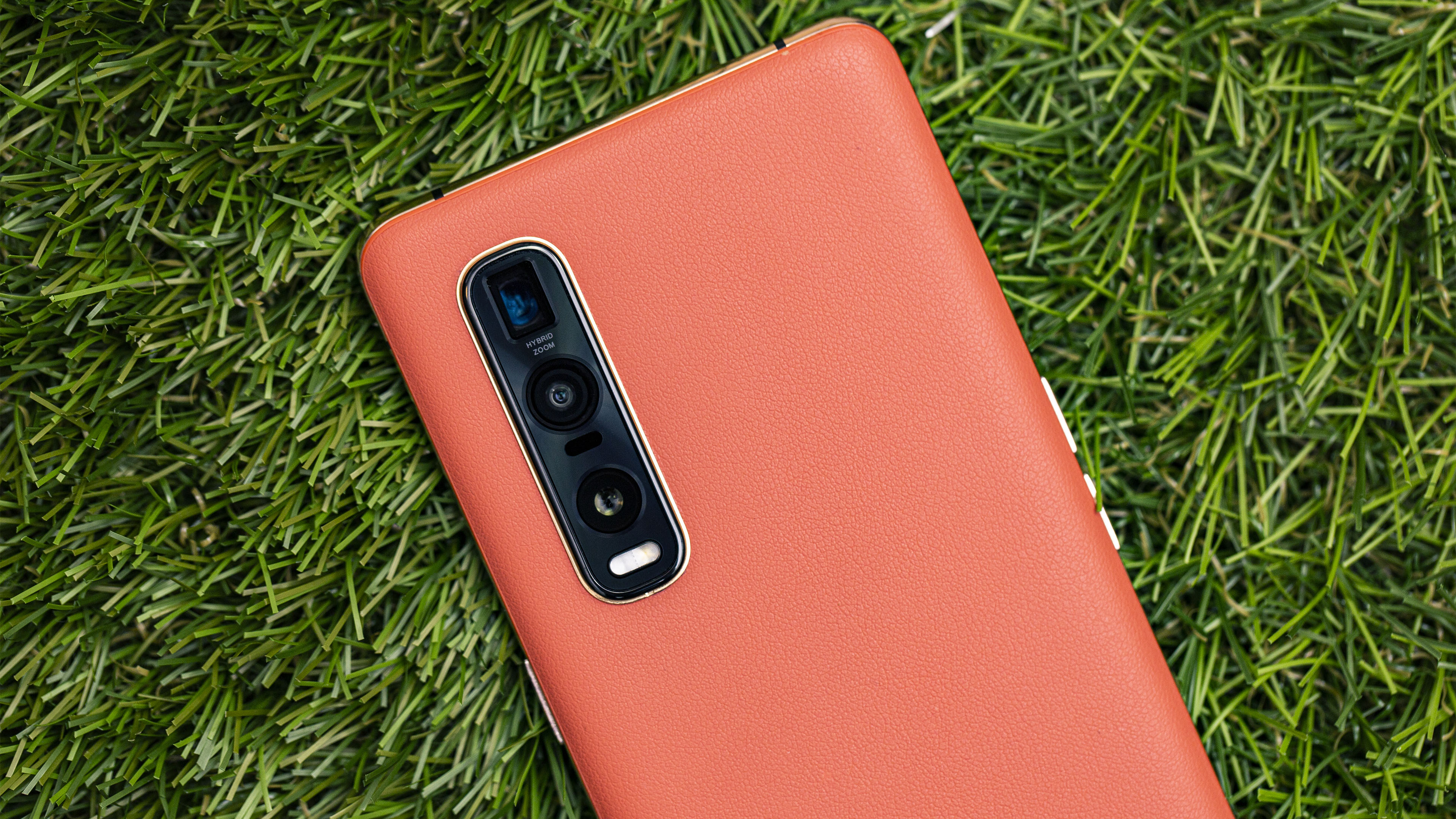 Add to that the grade-A specs sheet and you get a superb overall package, on top of being stylish and vegan. The vegan leather version is a millimetre thicker but 7g lighter than the ceramic. In addition to the vegan stamp of approval, the vegan leather Find X2 Pro has all the same features as its Black Ceramic sibling which includes an astounding 6.7-inch QHD+ AMOLED display complete with ultra-fast 120Hz refresh rate, a massive 4,260mAh battery charged by SuperVOOC 2.0 65W super-speed charging, 5G connectivity and a top of the class triple rear camera setup (regular, wide-angle and telephoto with 10x lossless zoom) so that you can up your food photography game at your next vegan foodie outing! 
As of the time of writing this, Oppo has replaced the 2020 flagship Find X2 Pro with an upgraded 2021 model with even higher specs, the Oppo Find X3 Pro. The color variants of this smartphone are available in two colours as a one piece glass body back design in gloss black and blue. And here's the news you want to know: Oppo has also released a variant of the new flagship with vegan leather in a creamy luxurious Cosmic Mocha shade! However, this variant is currently only available in the China market, and we wait with excitement for any official confirmations as of yet about a release date for the Malaysia market. 
At Vegan Pantry, our personal and brand values are founded on animal compassion and cruelty-free practices. We have curated an inclusive space for vegan and vegan-curious folks to explore healthier, kinder, and more sustainable lifestyle options. Feel free to browse our pantry of vegan goodies, or learn more about vegan lifestyle by subscribing to our newsletter!
---